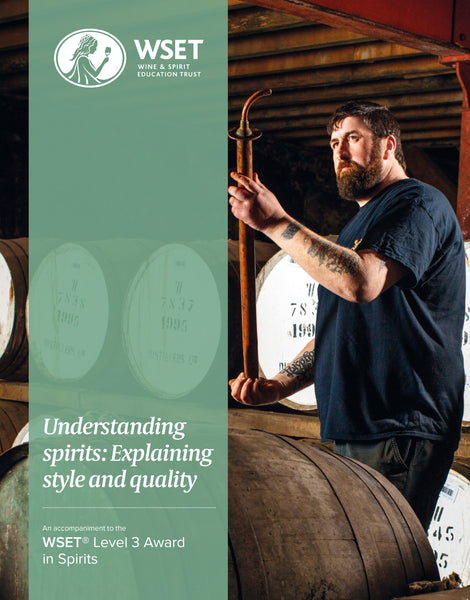 Understanding spirits: Explaining style and quality
New for 2019, "Understanding spirits: Explaining style and quality" is the official WSET textbook accompanying WSET Level 3 Award in Spirits.
The book not only offers a detailed and comprehensive overview of production techniques, it also seeks to show how they are used in the context of individual spirit categories in order to explain how and why these spirits have the style and quality they do. Much of this information, especially when it comes to Asian spirits, has never been included in a publicly available English language textbook before now.
"Brilliantly informative and unbiased, while also going into a level of detail to please a science graduate, the book's illustrative diagrams and an easy to digest writing style convey information simply." Simon Difford, diffordsguide.com
The text is supported throughout with full colour maps, diagrams and photographs.